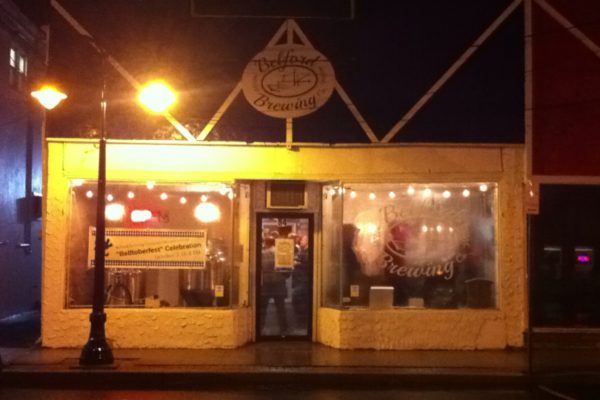 Belford Brewing Company was incorporated in May of 2013 by two brothers, Michael Enny and Kevin Enny, who grew up in Belford NJ. Their vision: create a nanobrewery based in and on the local area that makes great, tasty, and above all, drinkable beer. The small batch brewery, with a down-home, family atmosphere, is located in Campbell's Junction in Belford, crossroads of northern Middletown with a lot of local history. Come join us for a tour, taste, or pint at the top of the Jersey Shore!
We had a vision to create 4 to 5 beers that varied in style, flavour and color.  We wanted to create a "rainbow" of beers, both pleasing to the eye and the pallet.  So the "Core 5" were born.  Striper a Belgium Wit, Wares Creek a American Pale Ale, Lobster Pot a English Nut Brown, Pro Multis a Belgium Tripel and Crowweed a Chocolate and Coffee Stout.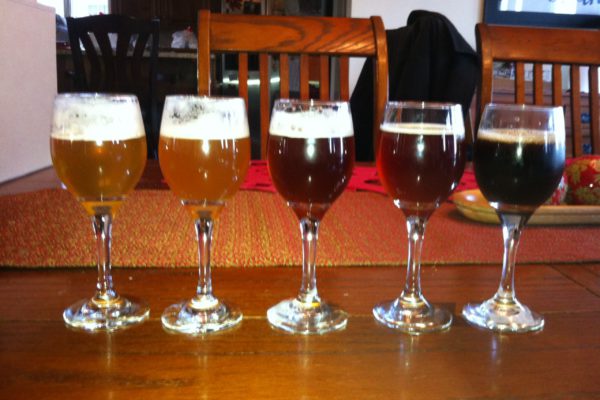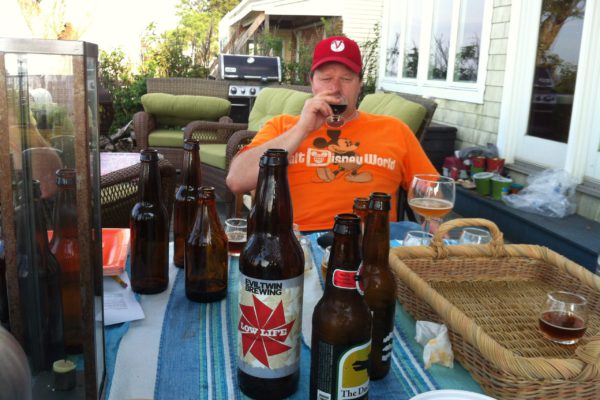 We have several tasting parties where we invited folks we knew to taste and rate each beer based on different categories.  Those being appearance, smell, taste and mouthfeel.  Finally after the last tasting was done and we were cleaning up it was apparent that we ready.  Every glass was completely emptied with not a drop left.
So we started looking for a location for the brewery.  Since we spent most of lives in Belford it was an obvious choice to open it there.  But where in Belford?  We looked at several places but when a storefront in the Junction opened up, we jumped on it.  It is was at the intersection of Leonardville Road and Main Street.  Right in the heart Belford where hundreds of cars pass through going from east to west to get from one side of Middletown to the other.  And with many local neighborhoods surrounding the location there would plenty of foot traffic to walk right in.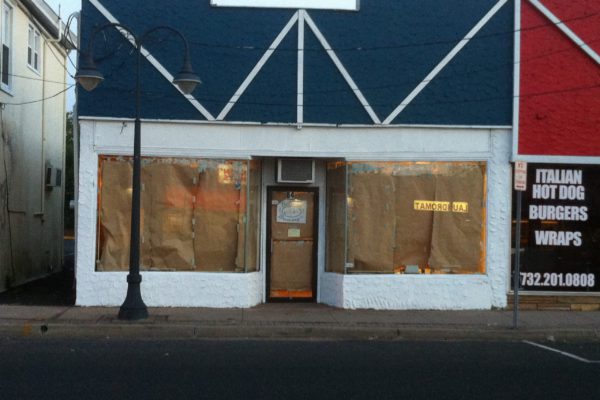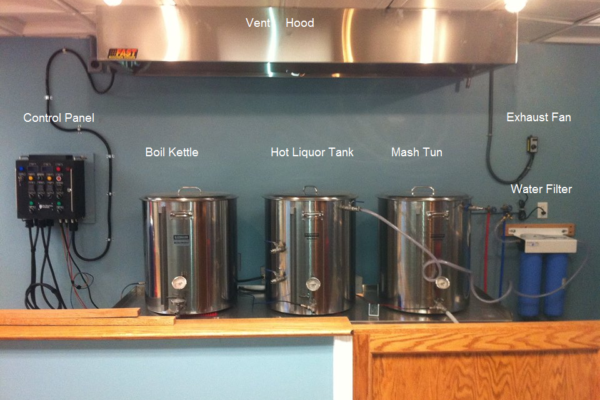 Brewmaster Kevin procured the components for a 1 BBL HERMES system to start brewing with. It also was all electric, with the control panel being purchased from the "Electric Brewing.Company".  He installed heating elements into the Boil Kettle and Hot Liquor Tank both connected and controlled by the panel. A water filter was also installed to take care of any impurities in the water supply.  We also ordered two 2 barrel Fermenters and one 2 barrel Brite tank.  In late June we received our brewing license and off we went.  Our first batch of beer was our "Crowweed" Stout ale.
By the Fall we were well on our way to making enough beer to host our very first "Belftoberfest".  Our version of the traditional Ocktoberfest that takes place yearly in Munich, Germany.  Only 6 months into our opening of the brewery we needed to expand the existing brewhouse from a 1 BBL system to a 2 BBL system by adding extension to the tops of the Boil Kettle, Hot Liquor Tank and Mash Tun.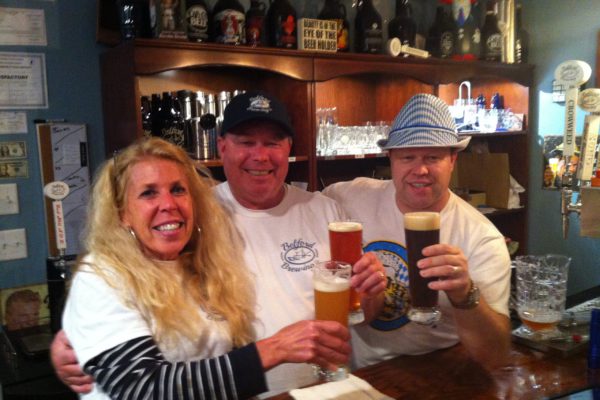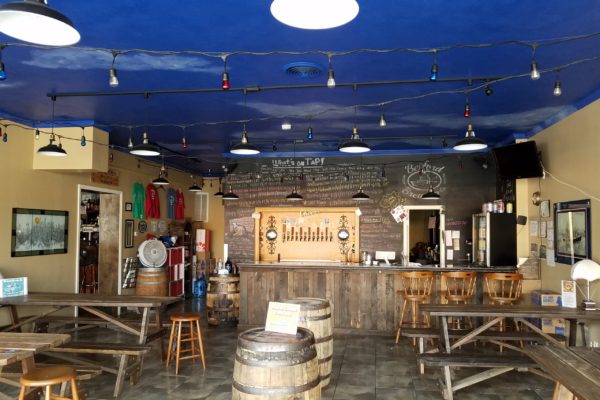 The original tasting room with the feel of a Pub was not big enough anymore to handle all our customers.  So in the Fall of 2016 we expanded the brewery to next story building which provided a new tasting room with the feel of a German Bier Hall.  The new side had a back room for more equipment including several 5 BBL Unitanks and walkin to house all kegs of beer we produced.
We started to participate in local events like the Asbury Park Beerfest and the Atlantic City Beer and Music Fest.  Both are very fun and enjoyable and we are greeted by many of our local customers who attend and we meet new folks who we convert to Belford Brewing fans.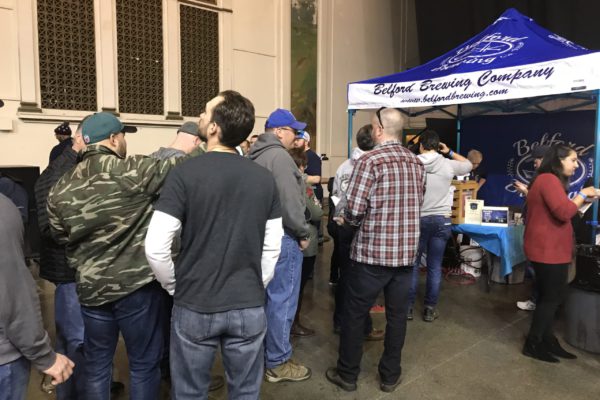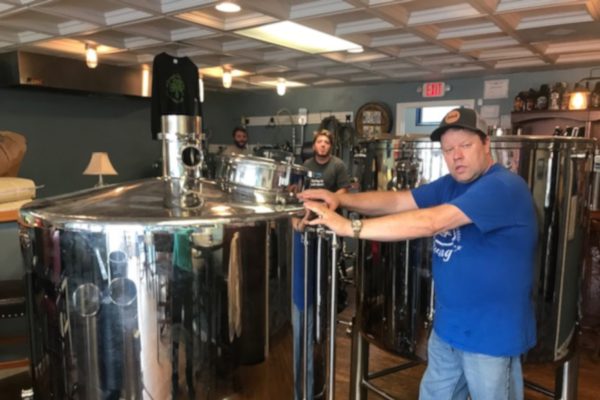 In order to keep up with demand the existing 2 BBL system was replaced with a 5 BBL system, once again all electric and fitted with heating elements similar but more powerful than the original system.  In addition to a new brewhouse four 5 BBL Unitanks were purchased and installed in the renovated next door expansion.
Around the same time we were upgrading our brewhouse to 5 BBLs, we were also expanding next door and creating what we like to call the "Beer Hall".  With community tables, a long bar and an additional 12 taps for beer and a walk-in refrigerator to house all the beer.  We had bigger and grander events like "Belftoberfest" and larger private parties.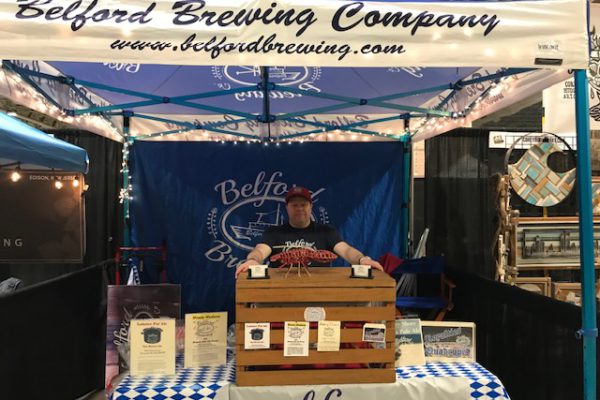 In 2019 the brewery had a banner year with attending events like the Atlantic City Beerfest, Asbury Beerfest, Anniversary Celebration at Monmouth Park, Belftoberfest. Comedy Night, Halloween Party and the end of the year Christmas Party.  We increased production and sales and was cruising along.  Little did we know and the rest of the world what was to come in the first quarter of 2020.
In the Spring of 2020 it was announced that due to a new virus, COVID-19 that we had to shut down and only allow people to purchase our beer via cans.  The state decided that breweries were essential to the well being of the population.  There were strict guidelines put into place and we could only allow a person or two come and purchase beer at the front door.  It was a strange and unusual time and a sense of isolation was felt all around as well as many prayers going out to those who fell ill and those who passed away.  We never experienced anything like that before and hope to never in the future.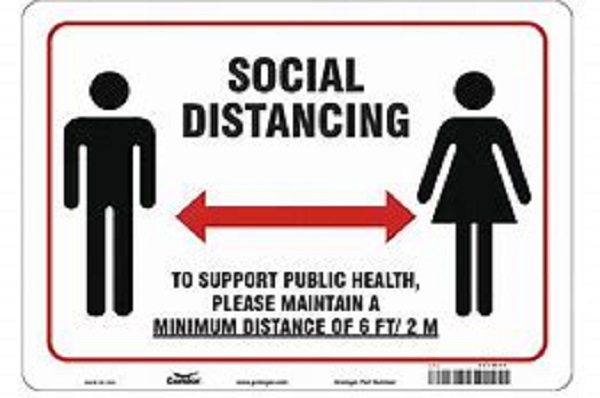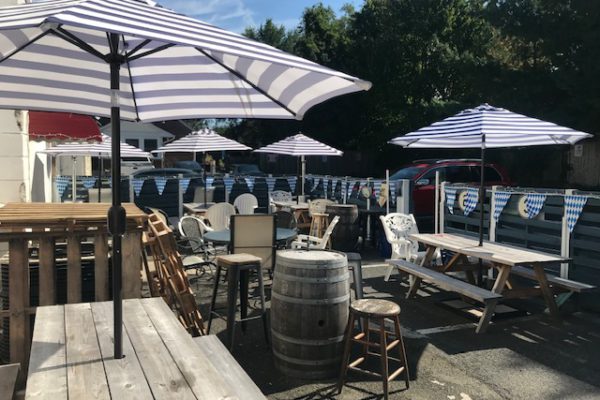 In late Spring of 2021 it was announced that some restrictions placed during COVID would be lifted and restaurants and bars could provide and serve to customer in outdoor settings.  We were allowed to enclose a portion of our back parking lot and allow customers to sit outside instead of inside the brewery.  We installed a fence made out of pallets and placed picnic tables and umbrellas around the back for seating.  People would head straight to the "Beer Pen" grabbed a seat and placed their beer orders.  Per restrictions at that time, only table service was available.